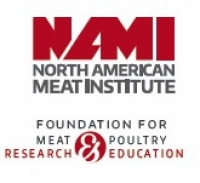 NAMI Animal Care & Handling Conference October 17-18 | Pre-Conference Workshop October 16 | Kansas City, MO
Registration is open for the 2019 Animal Care and Handling Conference. Held October 17-18 in Kansas City, MO, this is the leading animal welfare educational opportunity for meat companies, their customers and those involved in the production and management of livestock and meat products.
The agenda will feature prominent animal welfare experts such as: Temple Grandin, PhD, Grandin Livestock Handling Systems, Colorado State University, Dr. Quita Bowman-Blackwell, Humane Handling Enforcement Coordinator, Food Safety Inspection Service, USDA and Cassandra Tucker, PhD, Professor, Director of the Center for Animal Welfare, Department of Animal Science, University of California and more!
The 2019 Animal Care and Handling Conference will feature a Pre-Conference Workshop on Stunning, Sensibility and Euthanasia. Focusing on Beef and Pork, this workshop is available for an additional fee during registration.
Register Online
https://www.meatinstitute.org/index.php?ht=d/sp/i/101361/pid/101361